BP Ultimate
Τα καύσιμα της BP με τεχνολογία ACTIVE περιέχουν μόρια που διασπούν τη βρωμιά, ειδικά σχεδιασμένα, ώστε να προστατεύουν τον κινητήρα σας και να τον διατηρούν σε άριστη λειτουργία.
BP ACTIVE technology fuels contain dirt-breaking molecules specifically designed to protect your engine and keep it running smoothly.
Σχεδιασμός χαρακτήρα και σειράς εικονογραφήσεων για καμπάνια παρουσίασης νέας σειράς καυσίμων BP Ultimate.
Design of characters and series of illustrations for BP Ultimate Fuel Series Presentation Campaign.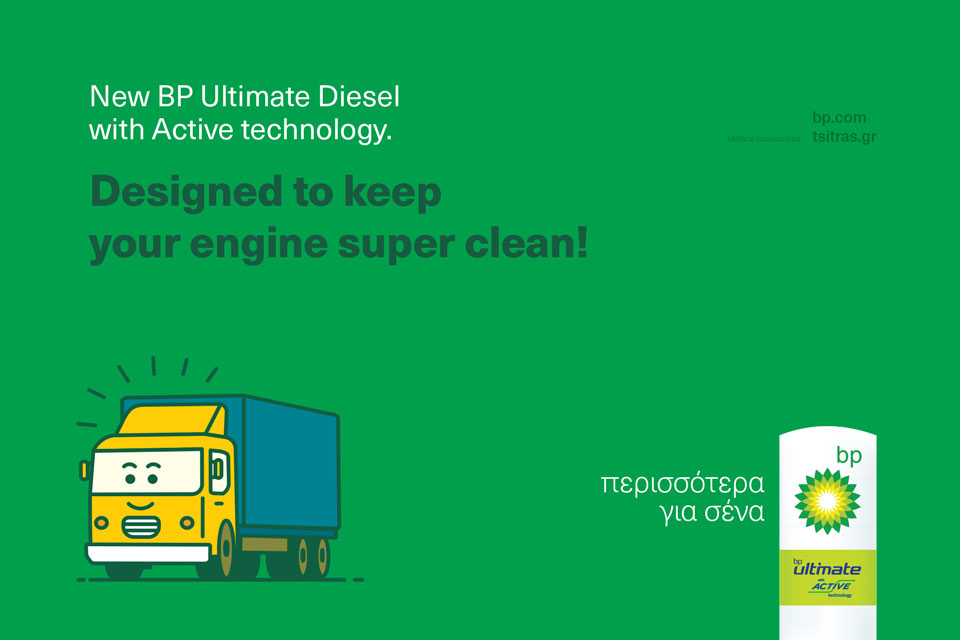 go to top